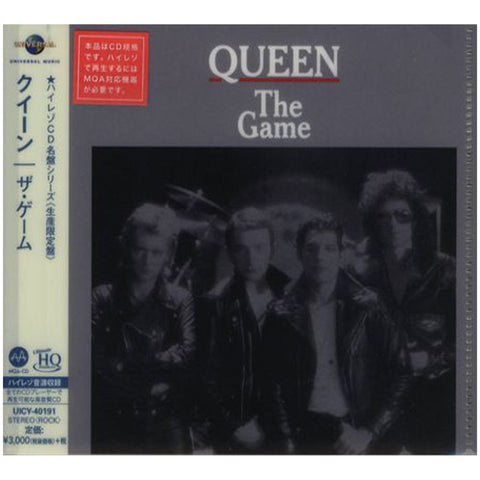 Queen - The Game - Japan Jewel Case [Hi-Res CD (MQA x UHQCD)] - UICY-40191 - CD
Brand new and factory sealed.
Track Listing:
1. Play the Game
2. Dragon Attack
3. Another One Bites the Dust
4. Need Your Loving Tonight
5. Crazy Little Thing Called Love
6. Rock It
7. Don't Try Suicide
8. Sail Away Sweet Sister
9. Coming Soon
10. Save Me
*The disc can played on regular CD players in UHQCD 44.1kHz/16bit resolution. However, MQA-enabled hardware/software is necessary to harness the full potential of this Hi-Res CD.