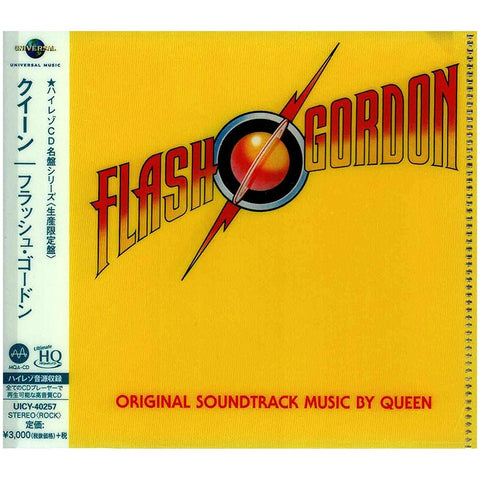 Queen - Flash Gordon Soundtrack - Japan [Hi-Res CD (MQA x UHQCD)] - UICY-40257 - CD
Brand new and factory sealed.
Track Listing:
1. Flash's Theme
2. In the Space Capsule (The Love Theme)
3. Ming's Theme (In the Court of Ming the Merciless)
4. The Ring (Hypnotic Seduction of Dale)
5. Football Fight
6. In the Death Cell (Love Theme Reprise)
7. Execution of Flash
8. The Kiss (Aura Resurrects Flash)
9. Arboria (Planet of the Tree Men)
10. Escape From the Swamp
11. Flash to the Rescue
12. Vultan's Theme (Attack of the Hawk Men)
13. Battle Theme
14. The Wedding March
15. Marriage of Dale and Ming (and Flash Approaching)
16. Crash Dive on Mingo City
17. Flash's Theme Reprise (Victory Celebrations)
18. The Hero
*The disc can played on regular CD players in UHQCD 44.1kHz/16bit resolution. However, MQA-enabled hardware/software is necessary to harness the full potential of this Hi-Res CD.