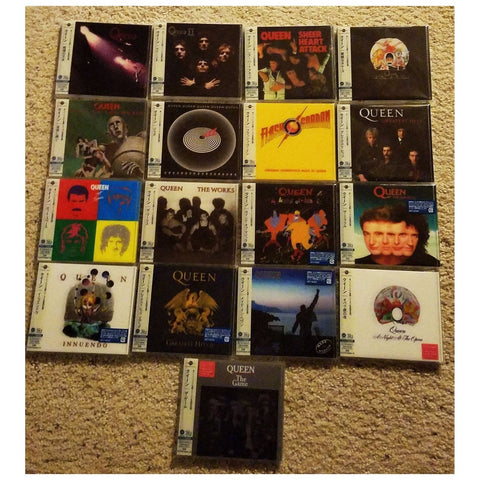 Queen - Complete 17 Disc - Japan Jewel Case [Hi-Res CD (MQA x UHQCD)] Set
Brand new and factory sealed.
17 [Hi-Res CD (MQA x UHQCD)]
1. Queen
2. Queen 2
3. Sheer Heart Attack
4. A Night At The Opera
5. A Day At The Races
6. News Of The World
7. Jazz
8. The Game
9. Flash Gordon
10. Hot Space
11. The Works
12. A Kind Of Magic
13. The Miracle
14. Innuendo
15. Made In Heaven
16. Greatest Hits
17. Greatest Hits II
*The disc can played on regular CD players in UHQCD 44.1kHz/16bit resolution. However, MQA-enabled hardware/software is necessary to harness the full potential of this Hi-Res CD.