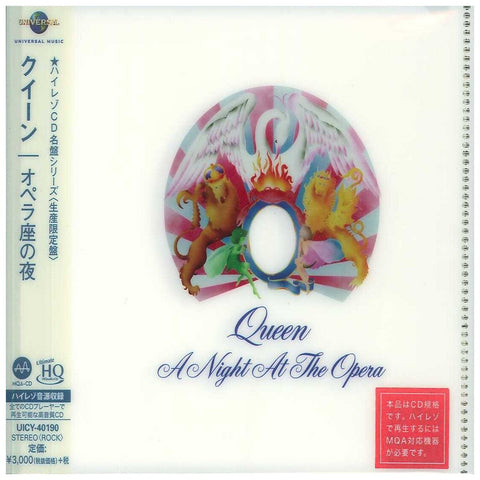 Queen - A Night At The Opera - Japan [Hi-Res CD (MQA x UHQCD)] - UICY-40190 - CD
Brand new and factory sealed.
Track Listing:
1 Death on Two Legs (Dedicated to....)
2 Lazing on a Sunday Afternoon
3 I'M in Love with My Car
4 You're My Best Friend
5 '39
6 Sweet Lady
7 Seaside Rendezvous
8 The Prophet's Song
9 Love of My Life
10 Good Company
11 Bohemian Rhapsody
12 God Save the Queen
*The disc can also played on regular CD players in UHQCD 44.1kHz/16bit resolution. However, MQA-enabled hardware/software is necessary to harness the full potential of this Hi-Res CD.