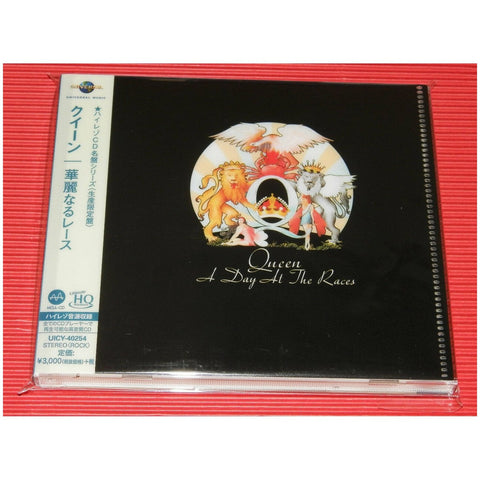 Queen - A Day At The Races - Japan MQA-CD x UHQCD - UICY-40254 - CD
Brand new and factory sealed.
Track Listing:
1. Tie Your Mother Down
2. You Take My Breath Away
3. Long Away
4. Millionaire Waltz
5. You And I
6. Somebody To Love
7. White Man
8. Good Old Fashioned Lover Boy
9. Drowse
10. Teo Torriatte (Let Us Cling Together)
*The disc can played on regular CD players in UHQCD 44.1kHz/16bit resolution. However, MQA-enabled hardware/software is necessary to harness the full potential of this Hi-Res CD.