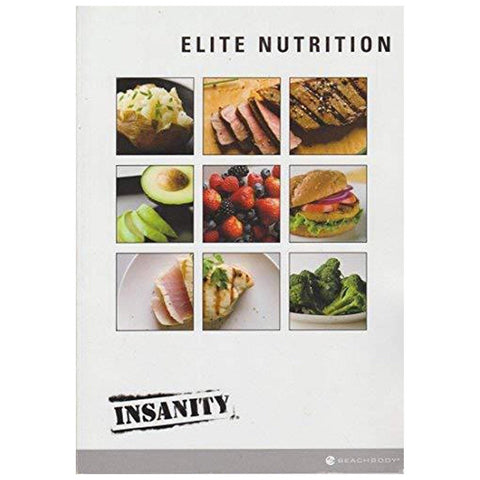 Insanity - Elite Nutrition Guide / Fitness Guide / Calendar
Brand new.
Elite Nutrition Plan:

 

A meal plan specifically designed to fuel your body for these intense workouts.
Fitness Guide:

 

It's short and to the point, with just the information you need.
Insanity Calendar:

 

Allows you to track your progress through month 1 and month 2, set workout goals, and stay motivated the whole time. Plus, the Fit Test Tracker tracks your results as you transform your body.
---
We Also Recommend