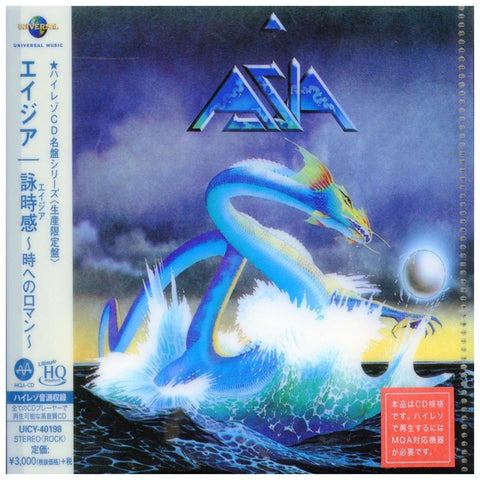 Asia - Self Titled - Jewel Case - Japan MQA UHQ - UICY-40198 - CD
Brand new and factory sealed.
Track Listing:
1. Heat of the Moment
2. Only Time Will Tell
3. Sole Survivor
4. One Step Closer
5. Time Again
6. Wildest Dreams
7. Without You
8. Cutting Fine
9. Here Comes the Feeling
*The disc can played on regular CD players in UHQCD 44.1kHz/16bit resolution. However, MQA-enabled hardware/software is necessary to harness the full potential of this Hi-Res CD.