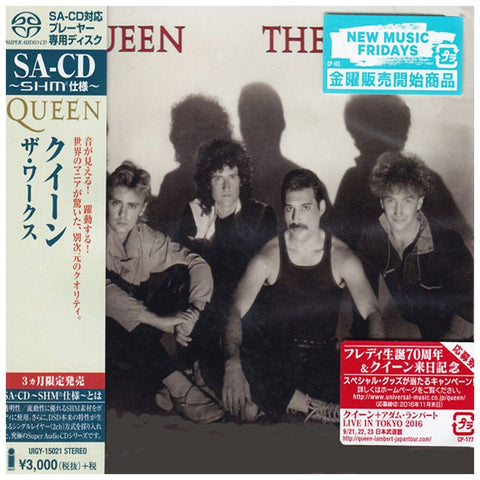 Queen - The Works - Japan Jewel Case SHM-SACD - UIGY-15021
Brand new and factory sealed.
Track Listing:
1. Radio Ga Ga
2. Tear It Up
3. It's A Hard Life
4. Man On the Prowl
5. Machines (Or Back To Humans)
6. I Want To Break Free
7. Keep Passing the Open Windows
8. Hammer To Fall
9. Is This the World We Created?
---
We Also Recommend